2016 Lectures in London
A quick post to announce two forthcoming lectures:
Firstly, On Monday October 24, I will be presenting A Phallic (K)night for the London Fortean Society at Conway Hall (7.30-9.30pm).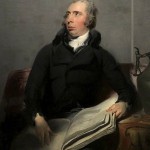 A Phallic (K)night: will examine the life of Richard Payne Knight – collector, arbiter of taste and gentleman scholar whose book A Discourse on the Worship of Priapus proposes that all mythology and religion (including Christianity) is derived from primitive fertility cults. In such cults, he asserted, the male and female genitalia symbolise procreative power, and the primal life force is worshipped through this seemingly obscene imagery. "Priapus" caused scandal in the eighteenth century, but cast an influence that is still with us today – from psychoanalysis to contemporary Paganism. I will explore the key themes of "A Discourse on the Worship of Priapus" and its republication in the nineteenth century as both erotic and ethnographic text.
Tickets available here: via Eventbrite and for more information about the London Fortean Society visit their website or the event's Facebook page.
My second lecture for 2016 is entitled Yogis Behaving Badly and will be held at Treadwells Bookshop on Monday November 21 (7.30-9.15pm). For more information and booking visit the Treadwells Bookshop website.
Yogis Behaving Badly will examine the case of Raja Man Singh who, in the early nineteenth century, shared his kingdom with a group of Nath ascetics, to the extent that they became, effectively, "state-sponsored holy men". It is not only a tale of political intrigue, assassination and poison, but also one which destabilises popular representations of Indian Yogis as being detached from the world and the state.